Have you ever wished you could see your physical therapist without going to a PT clinic? You can get your wish with virtual physical therapy from Forever Fit Physical Therapy & Wellness. Your visit could be one of the more than 50 million in-person health care visits that could be converted to a virtual visit every year.
Virtual physical therapy is a PT session that takes place over a Zoom-style online video connection. This type of PT is also known as telePT and telehealth physical therapy.
The platform we use for virtual PT at Forever Fit is secure and HIPAA compliant, and it allows our physical therapists to help you receive effective care for many issues right in your home.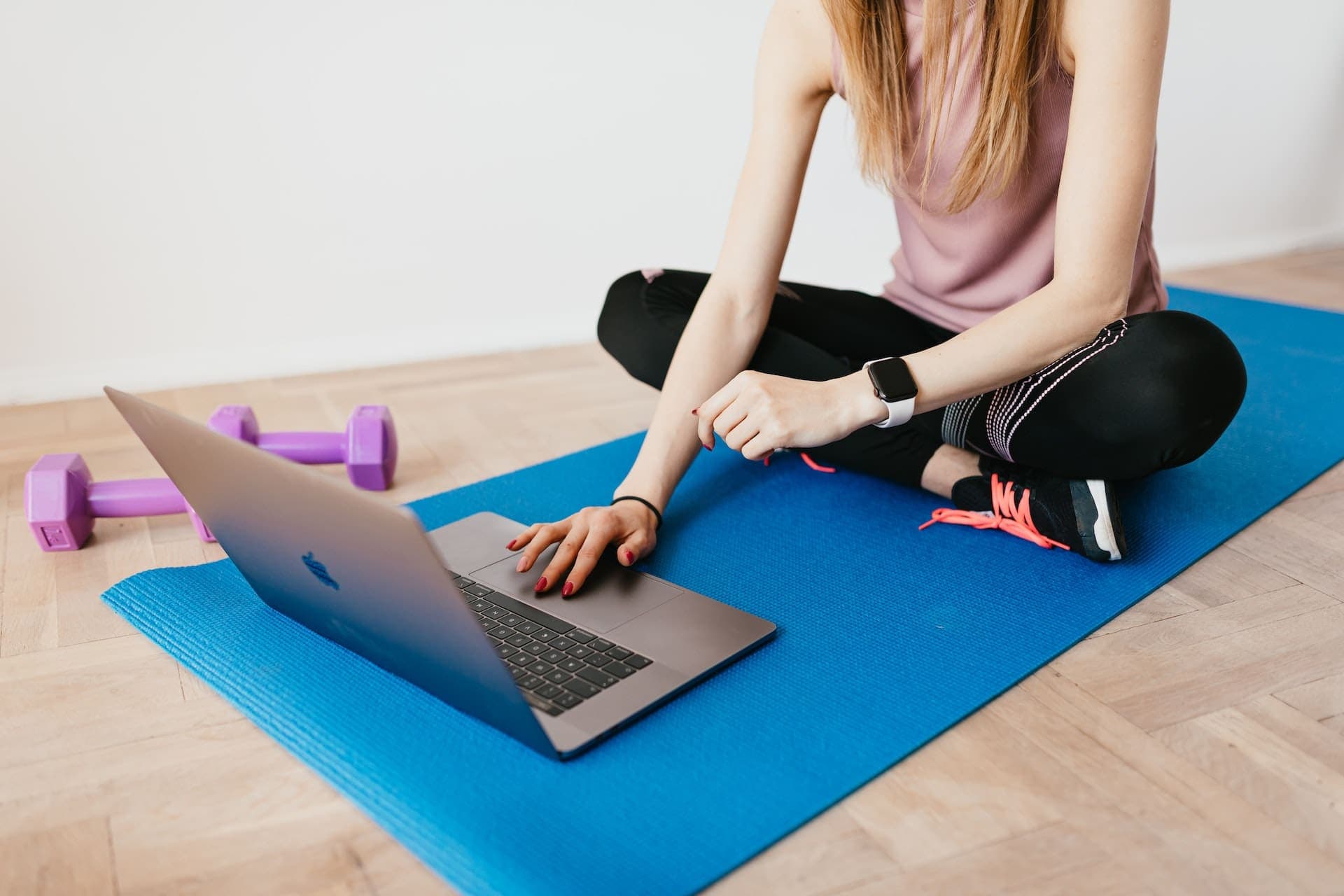 What Can Virtual PT Help Treat?
Our physical therapists can use virtual PT sessions to help you treat a wide range of injuries, pain types and chronic conditions. A few of the issues that we can help you with via a telePT session include:
Lower back pain.
Upper back, shoulder, and neck pain.
Strains and sprains.
Arthritis.
Osteoporosis.
Tendinitis.
Fibromyalgia.
Work-related injuries.
Sports injuries.
How Can You Benefit From Virtual PT?
The virtual PT we offer at Forever Fit can benefit you in many ways. One of the key benefits this service can provide is reducing your acute and chronic pain. However, a virtual PT session can also help you by:
Educating you about the source of your pain and other symptoms.
Helping you learn targeted stretches and strengthening exercises for your injury or condition.
Providing tips about how you can do normal daily tasks in less painful ways.
Saving you the time you would spend finding child care and/or driving to one of our PT clinics.
Allowing you to save gas, reduce child care costs, and minimize wear and tear on your vehicle.
What Can You Expect During a Virtual PT Session?
You may not know what to expect if you have never tried a virtual PT session. We understand that this uncertainty can be an issue for many people, so here is what you can expect from your first virtual PT session with one of our physical therapists:
You will receive pre-session paperwork, virtual session instructions and other important information from our admin team via email.
On the day of your virtual session, you'll be asked to sign into our virtual session platform 10 to 15 minutes before your session. This extra time allows you to address any last-minute connectivity issues, get help signing into your session, etc.
Once your session starts, your physical therapist will introduce themselves and take you through a comprehensive virtual evaluation that allows them to learn more about your injury or condition and its symptoms.
After your initial evaluation, your therapist will spend any remaining time educating you about your injury or condition and developing a custom treatment plan for it. You may even be able to start working through your treatment plan during your initial session.
Once your session is complete, you will be prompted to complete a survey about how the session went. You'll also be encouraged to contact us to set up your next appointment.
Ready to sign up for a virtual PT session with us now that you know more about them? Simply fill out the form below, and we'll be in touch about your first virtual session.